Welcome!
Who is 
FUR

?
Friends of Unwanted Rabbits (FUR)
FUR is a rabbit rescue organization founded in 2004. We are dedicated to finding forever, loving, indoor homes for abandoned and neglected rabbits dumped at local area shelters. Our goal is to increase public awareness of these intelligent, social creatures as house pets.
More
Featured Rabbit
Lemon Drop & Lollipop & Rocky
Will You Open Your Heart & Home to Lemon Drop & Lollipop & Rocky?
Lemon Drop, Rocky & Lollipop are a bonded trio.
These three are adorable! They adore each other! They all love attention and are very mellow bunnies. They were previously adopted, but their owner is moving and can't take them with them.
Lollipop is the most outgoing of the three. She is the spayed female. Lemon Drop & Rocky are neutered boys. They are both very mellow. We are talking total zen! Lemon Drop likes to be cuddled. Rocky likes all feet on the floor. All like to play and would love a TRUE forever, loving, indoor home together. All three get along great with cats and small dogs and children. Triple the love!!
Contact us at friendsofunwantedrabbits@gmail.com or 916-710-0105 if you'd like to schedule an appointment to meet them.
Read More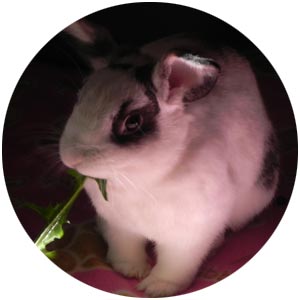 Fresh Stories
FUR participated in an event where two Girl Scouts earned their Silver Award. They...

Read More
Primary Contacts
& Locations
Friends of Unwanted Rabbits
PO BOX 882
FOLSOM, CA 95763